If you're pregnant or thinking about having a baby soon, Nutrition Plus dietitians can help you give your child the best start in life. From preconception through to toddlerhood, our team is here to support your child through their first 1,000 days.
Build a healthier future with Nutrition Plus
If you're pregnant or considering starting a family soon, the expert dietitians at Nutrition Plus can provide invaluable support to give your child the best possible start in life.
From pre-conception to toddlerhood, our dedicated team is here to guide you and your child through their first 1,000 days.
The first 1,000 days encompass the period from preconception to toddlerhood and offer a vital window of opportunity. During this time, establishing a healthy environment, particularly through optimal nutrition, can profoundly impact lifelong health, reducing the risk of allergies, weight complications, and chronic diseases. At Nutrition Plus, we are passionate about supporting you during this transformative period, ensuring that your child has the best chance of leading a healthy life.
Our team consists of specialist Accredited Practising Dietitians who offer personalised consultations that go beyond just nutrition advice. We provide expertise, problem-solving skills, understanding, and compassion to guide you on your health journey. Founded by the esteemed Advanced Accredited Practising Dietitian, Melanie McGrice, Nutrition Plus is committed to helping individuals achieve their health goals. Our team possesses extensive knowledge in Early Life Nutrition and holds various qualifications in the field of dietetics. Whether you require nutrition advice for fertility, PCOS, pregnancy, or infant nutrition, we are here to support you.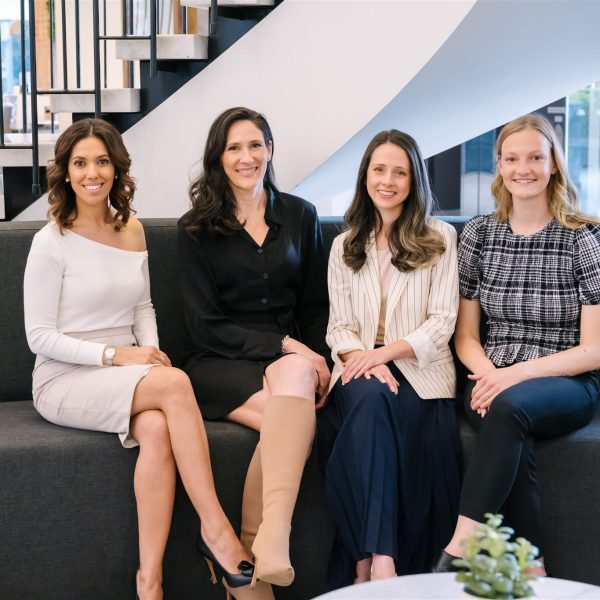 EXPERIENCE THE DIFFERENCE
The Nutrition Addition Method
Experience the difference of The Nutrition Addition Method. At Nutrition Plus, we pioneered The Nutrition Addition Method, providing targeted nutrition solutions for individuals and couples from the preconception stage through pregnancy, postpartum, and the toddler years. Through the method, our expert dietitians use:
We want to help you and your future family thrive.
Nutrition Plus is driven by compassion and empathy, ensuring that every experience is tailored to your unique needs. Whether you are managing a health condition or embarking on the journey of starting a family, our dietitians are here to equip you for all of life's adventures.
Help us support mums and babies in need
At Nutrition Plus we're PASSIONATE about giving babies a head start in life. But, while we strive to help you give your baby a head start in life, we are also working to provide poverty-stricken mummas and babies around the world a head start in life too!
Education and resources are important, but as you now know, the poverty cycle can't be broken when baby's aren't being nourished during their first 1000 days. Poor nutrition during this time leads to a future of poor immunity and inadequate brain development.
That's why we've partnered with Compassion to support our Mum's and Bub's Centre in Mbulu in rural Tanzania. The Centre identifies vulnerable pregnant mummas and provides critical support such as nutritious meals, medical care, skilled birth attendants, immunisations, as well as education and support to establish good hygiene, sustainable income strategies and good lifelong nutrition.